Valves & Actuators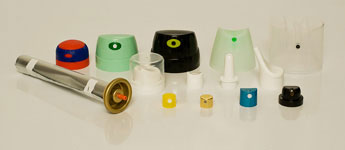 We can offer a wide range of standard Actuators and Aerosol valves to match every possible situation. We can also offer actuators for foams, gels, liquids and viscous products and also Actuators with special functions. Our cooperation with Coster in Italy offer a range of products for Deodorants, Hair sprays, Incecticides, Food, Pharma, House/cleaning and Technical products.

Most of the aerosol valves vi offer is with continuous spray mode. Metered dose aerosol valves is used for specific applications, specially in the pharmaceutical sektor.


Please contact us if you are intrested in a catalogue from Coster.